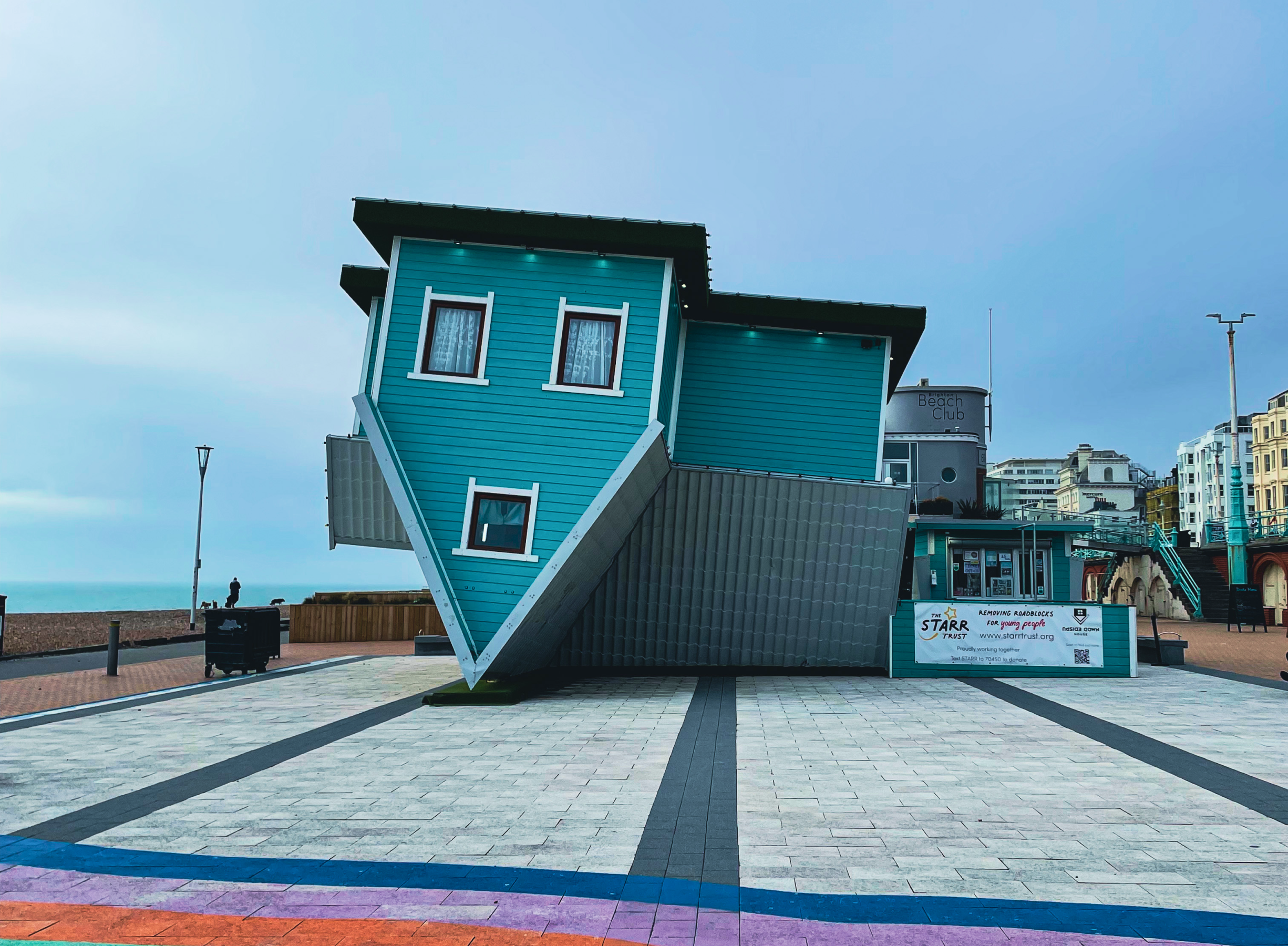 Shopping in Kensington Gardens
There are SO MANY cute little shops in Brighton that it is difficult to resist the urge to buy literally everything you see, but we managed to survive through most of it.
Until we reached Kensington Gardens, a very hipster/quirky neighbourhood where you can find all sorts of vintage, curious & handmade items you want. Every shop front is curated to the detail, and it's like visiting an open-air art gallery.
We stopped in almost every shop, and I bought a really nice vintage dress at The Vintage Collectif, a Brighton themed illustration and an antique book on public speaking (why not, ey?!). It goes without saying that the actual lanes themselves were a work of art. You can spot so many lovely murals by just looking up around Brighton.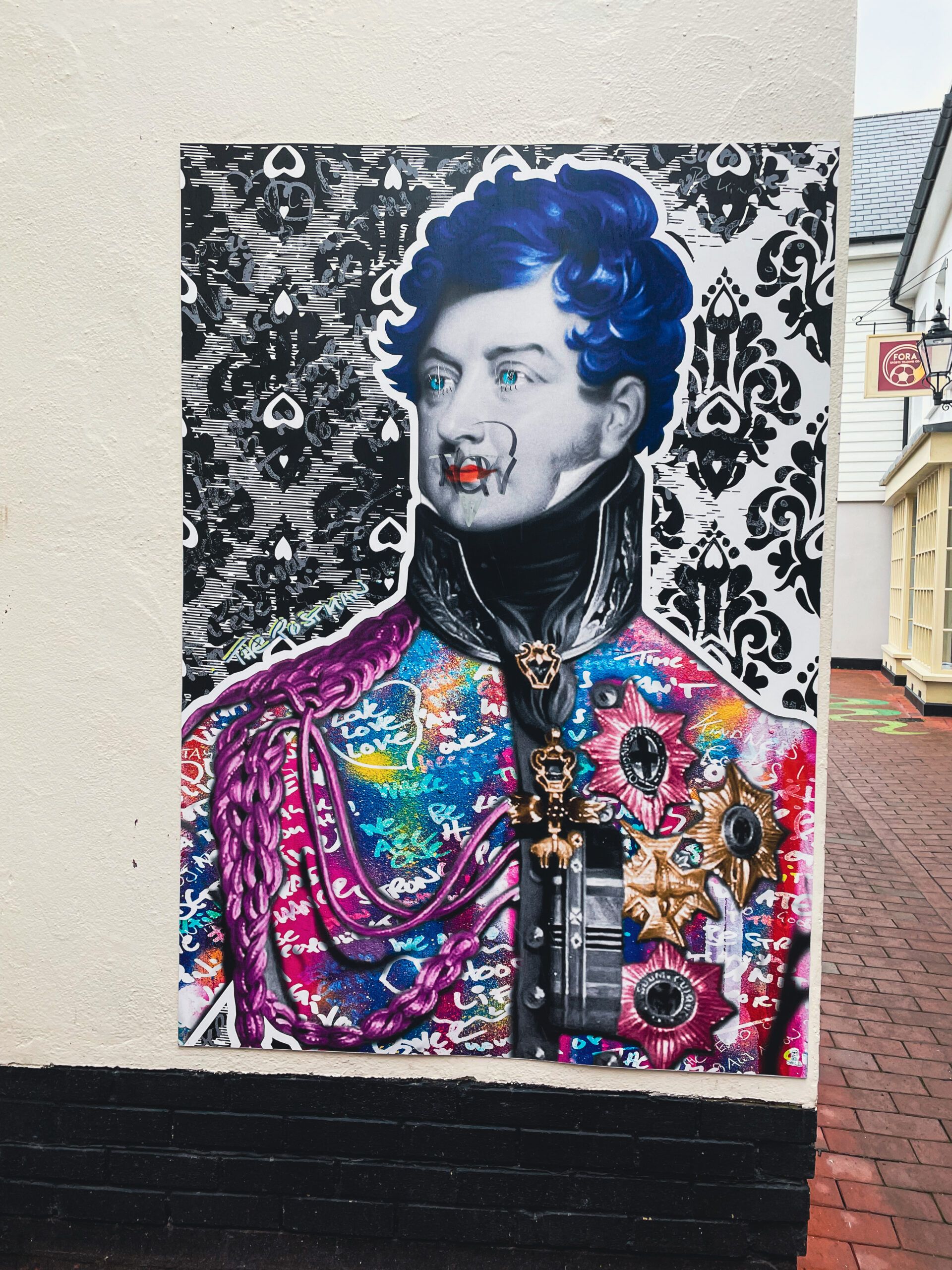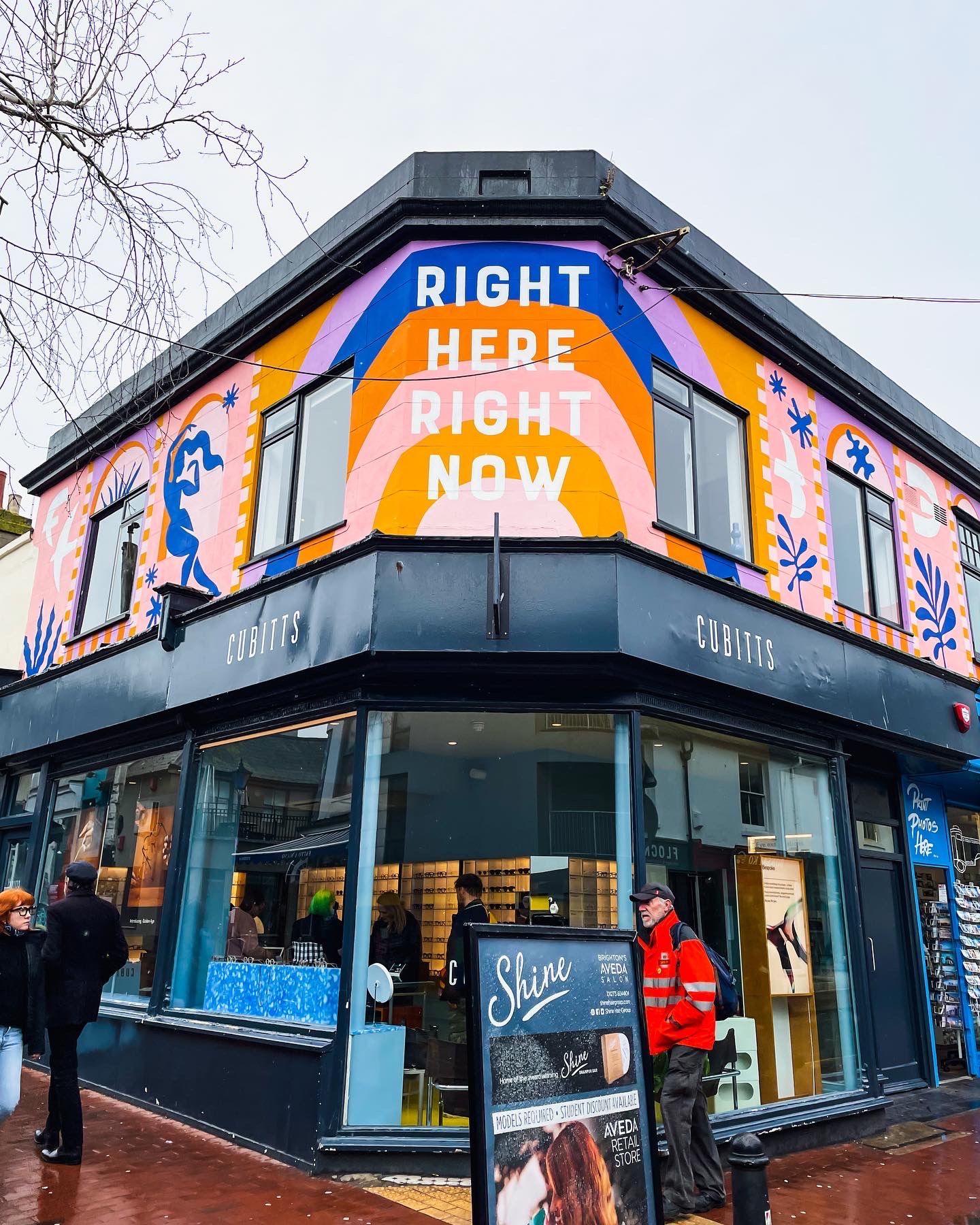 Wine and Dine
Having quite a lot of time to chill (& to kill), we made the most out of the thousands of bars and restaurants and eatery opportunities we found around us. Our favourite breakfast spot had to be 
The Breakfast Club
; besides having the friendliest and most hipster workforce in town, 
they serve mouthwatering food.
I had The Big Breakfast smoothie three days in a row, and I'm honestly having withdrawals. We conveniently decided to get a table there on Pancake Day, which was incredible (not so good for the waistline, but that's for another day).
Our favourite lunch spot had to be 
Giggling Squid
 (literally in front of The Breakfast Club). We went there because I was craving some pad thai (it happens a lot more often than what I'd like to admit), and in the end, we had prawn crackers, green thai curry and a prawn cashew stir fry that were absolutely delicious. 
We couldn't say no to a good ol' dessert
, so we had a chocolate cake (warm, not too rich, just perfect) with vanilla ice cream. All of this came for a fair price of £35.
Side note: we also loved the logo, the backstory behind the name, menu and decor, which always helps me enjoy the food even more (ah, the benefits of good branding!).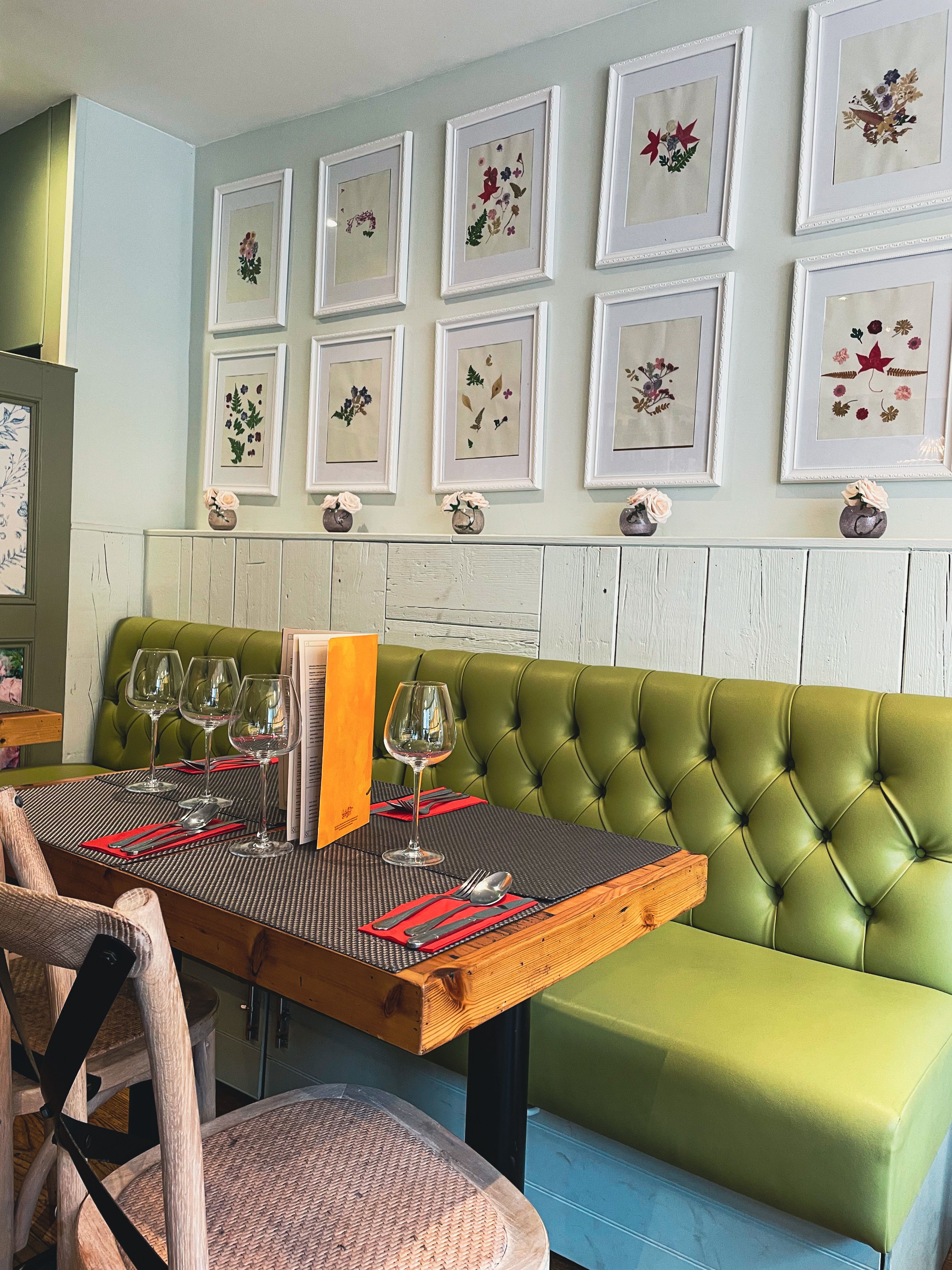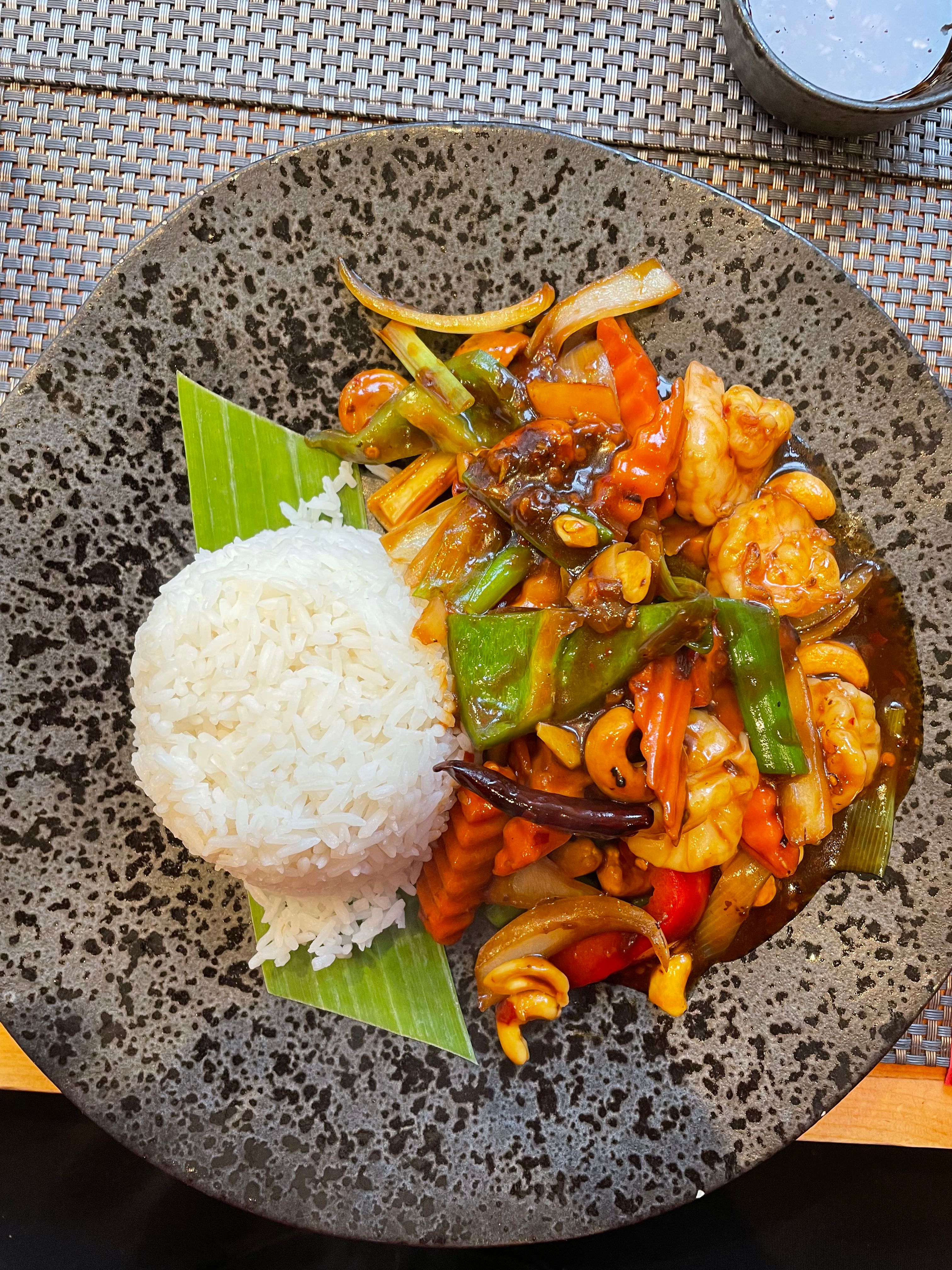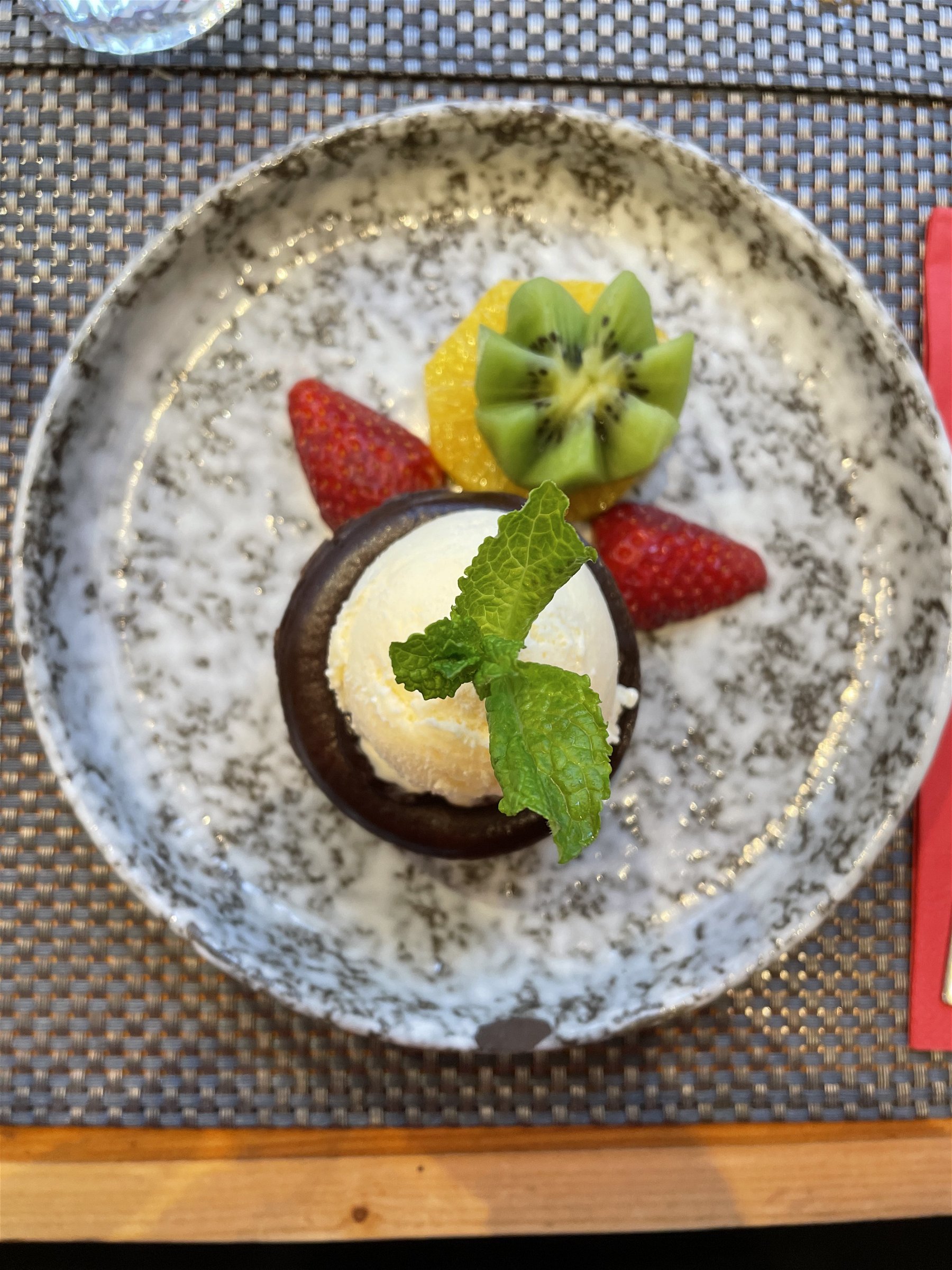 Another favourite was 
Shelter Hall
, a nice place on the beach with the "marketplace" format that is becoming very popular, and we love it every time. There are 6-7 different food and drink places under the same roof. You just sit down wherever you want and then make a single order, but from different places. 
So we can all eat together even if you're craving burgers, and I'm looking forward to having tacos (based on a true story).
Last but not least, the coffee culture in Brighton is terrific. We had coffees from several hipster little places, and we did not have one bad coffee.
Walking everywhere
I feel like most of Brighton's quirky-ness comes from the unbelievably narrow lanes (one person at a time walking by kinda narrow), the street art and coloured buildings which you would miss if you were travelling by bus or by car. We did 20K steps on average daily, and we loved how pedestrians friendly the city is.
There's plenty of space to stroll all over the Marina, nice little sheds with shops within the area, and obviously, the Pier (we shamelessly invested four of the Queen's finest in the 2p machine, we lost it all, but it was worth it for the thrill).
Our Airbnb (highly recommended, by the way,
 you can find it here
) was in Kemptown, and that allowed us to explore this side of the city too, which has a vibrant personality.
Overall, the city is a lot bigger than it looks when you first explore it. It's fascinating to walk past a vast, architecturally complex building like the Royal Pavillon and then turn around to a series of pastel-coloured, wooden shop fronts that look like they're out of a Wes Anderson movie.