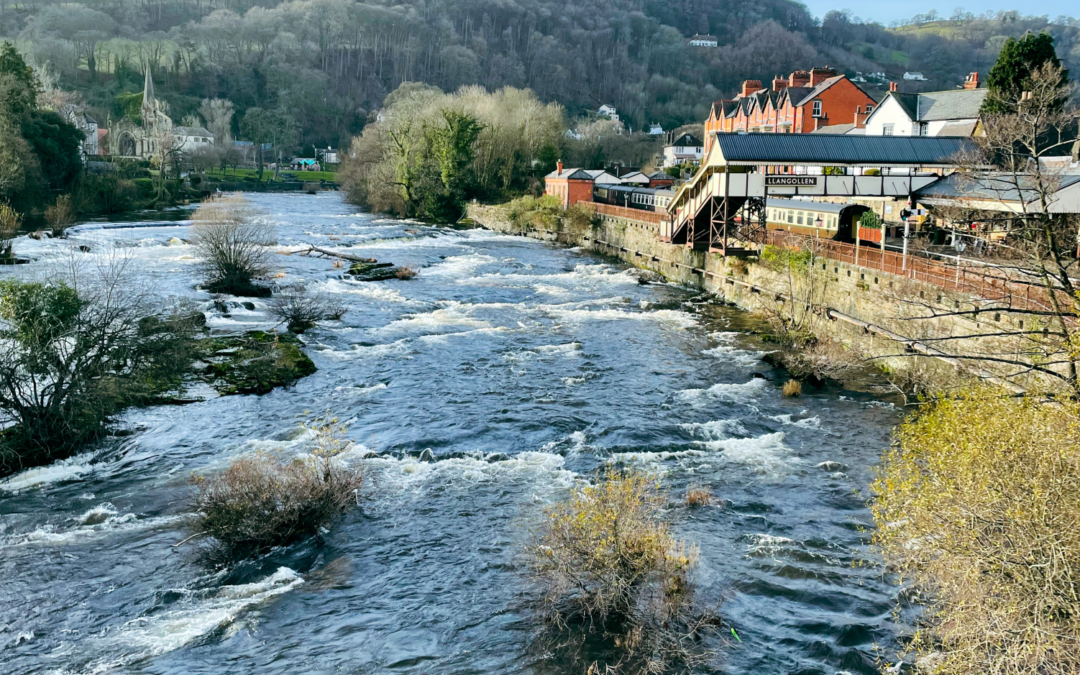 You know those days in between Christmas and New Year's Eve when you have no idea what to do with your life? You can't start on your New Year Resolutions just yet as they'd technically not count on any of your activity trackers, but you don't even want to sit on the sofa for so long that you'll become one with it.
Well, we decided (actually, Blake's parents agreed for us, we just tagged along!) to spend four days in Llangollen. In all honesty, we had never heard of the place before, which made it even a more pleasant surprise when we realised it was, in fact, a lovely place.
If you're thinking of travelling to Llangollen, one of the most important tips we can give you is that you can literally just walk up and down the Canal to see a few of the best attractions. Don't forget your walking boots if you're going during winter as it's very muddy – we learnt this the hard way (RIP to my white trainers).
We started from the Sun Trevor Inn, we stayed in one of the cottages, which was terrific. Paul, our host, was incredibly accommodating and kind.
Pontcysyllte Aqueduct
Pontcysyllte' pronounced Pont – ker – sulth – tay, is the Welsh name for the bridge that connects.
The Pontcysyllte Aqueduct
 is a navigable aqueduct that carries the Llangollen Canal across the River Dee in the Vale of Llangollen in northeast Wales. The 18-arched stone and cast iron structure is for use by narrowboats and was completed in 1805, having taken ten years to design and build.
From the Sun Trevor Inn, we walked around 45 minutes to get to the aqueduct. The view is stunning from there, and although it was very windy, it's quite an enjoyable and scenic walk to the other side of the bridge.
Now, one of the locals at the pub warned us the bridge would give us jelly legs, and it would be way too scary to cross, but even for some licensed scared cats as we are, the walk was just fine.
Of course, you're standing on relatively high ground, but there's a really tall fence, and you feel overall pretty safe. This might sound like an absolute blasphemy for somebody terrified of heights, but it wasn't really that bad.
Once we got to Froncysyllte, aka "the other side", we looked for an unfortunately closed pub to have lunch there. We crossed the bridge again and stopped at The Telford Inn instead.
Once again, the owner was extremely accommodating with the dog and us, we had zero issues whatsoever bringing him in, and we had some delicious fish and chips.
---
Town Centre
This might sound like an obvious one, but you can quickly get to the town centre through the Canal. From Sun Trevor Inn, we had to walk in the opposite direction as the day before, but just about the same distance to get to town.
Since it was freezing, we stopped at the cafe on the Canal just before climbing the stairs down into town. From that road, you'll find yourself on Castle St, where the little town centre bridge is, which is a very picturesque spot.
The town isn't huge, but there are quite a few cute shops and pubs to spend a fun day out. We stopped at Llangollen Oggie Shop for a pie that we then had at the Black Bull. They weren't making food at the time, so they were happy for us to bring it in from other places, which we thought was a nice little touch.
On top of the typical souvenir shops, we went to an adorable little bookshop within Castle Courtyard, where you can find Welsh books and fairytales. We bought one that I'm currently reading, it was meant to be a present for my nephew and niece, but I claimed it. Just how life goes sometimes.
---
Castell Dinas Brân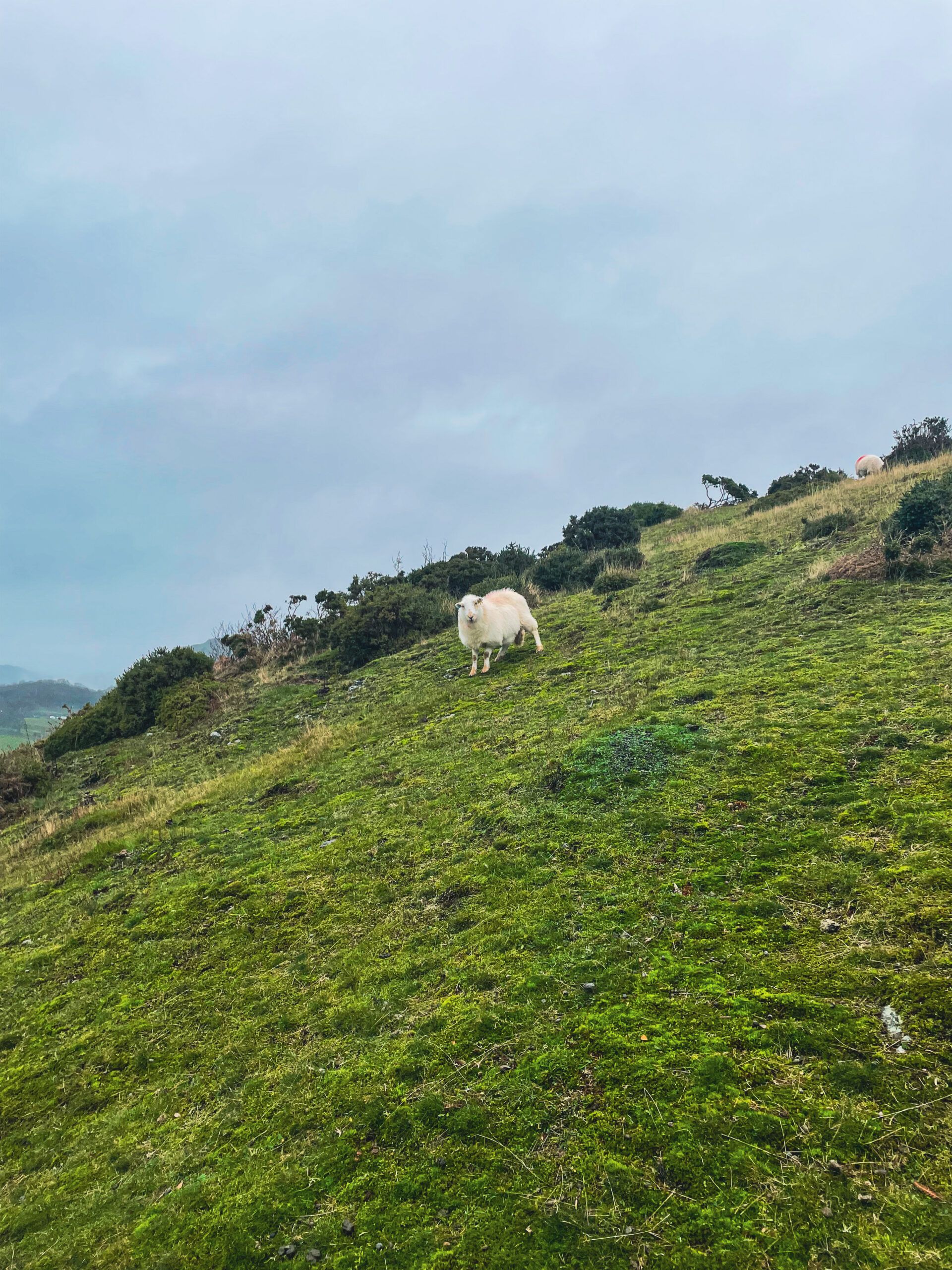 Last but not least, we'll take you to Llangollen's very own castle. There are different ways to get to the castle, the most convenient is perhaps getting there by car and parking at the bottom of the hill (you'll still have to climb the hill to get to the top), or you can walk the way up.
We picked the latter and walked – once again – 45 minutes more or less from the Sun Trevor Inn.
The road is all uphill, but it isn't heavy on your legs, even if your Apple Watch recently told you that your fitness level is poor (I might be talking about myself, I might not….).
Unfortunately for us, the weather conditions were pretty bad, and it rained the whole way there, which made it quite the challenge to get to the top without slipping face on the ground. The path was incredibly muddy, and our walking shoes were not up for the job.
Despite it all, the views from the top were astonishing, and the ruins themselves are pretty impressive.
And that's all, folks! We will be talking about our three favourite places to have a proper pub dinner in Llangollen.
Have you already visited the place? Let us know!